New York Toy Fair 2016: Day 3 Wrap Up
Feb 16, 2016 — CameronMQ
Mother Nature always has a way of ruining the fun. A large snow storm blowing over the area meant that unfortunately day 3 of Toy Fair New York would be our last. A busy day getting the final feel for the latest and greatest here are the highlights of the day.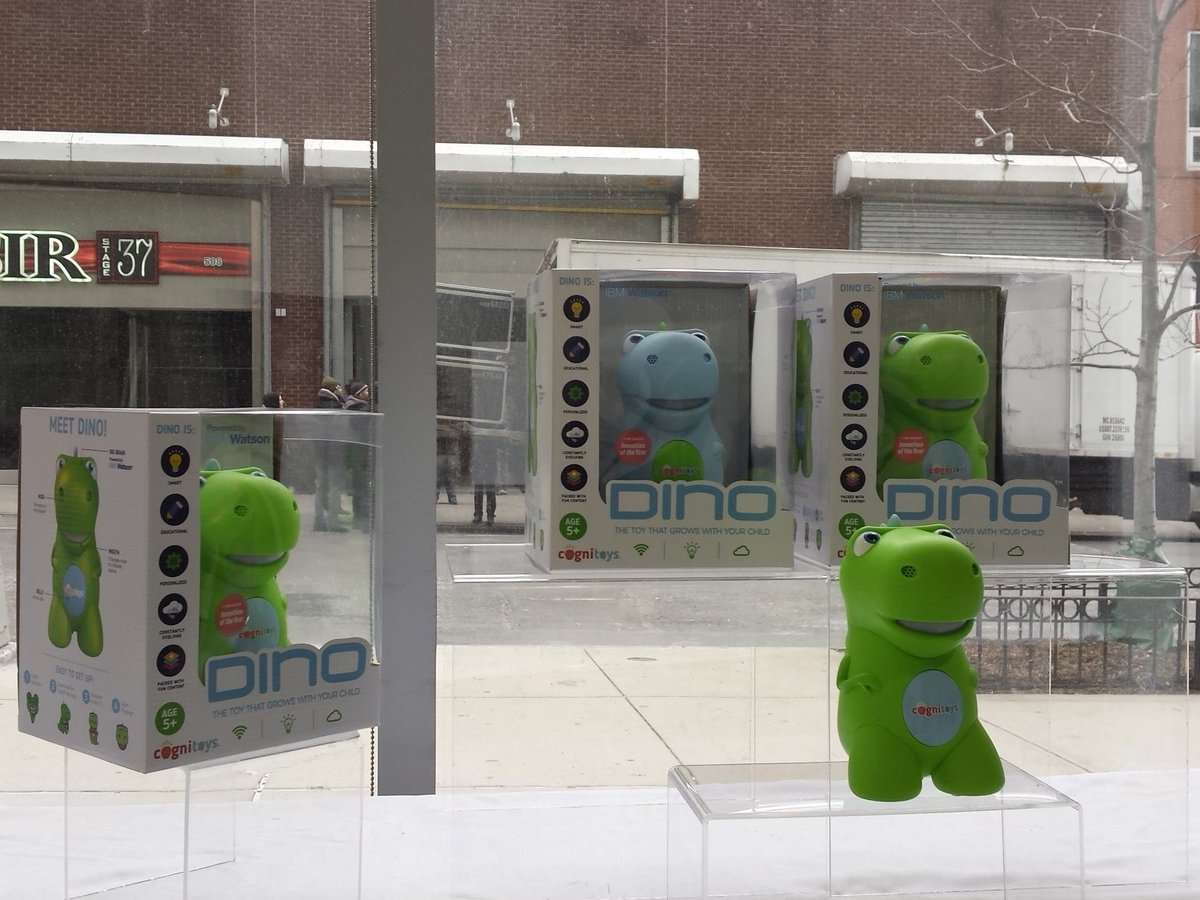 Piquing our attention last year Cognitoy's Dino impressed again this year. The incredibly smart, cute Dino listens to questions with the press of it's belly. Using the same technology as IBM's Watson, Dino queries answers and returns the most appropriate. Parental settings ensure content is age appropriate.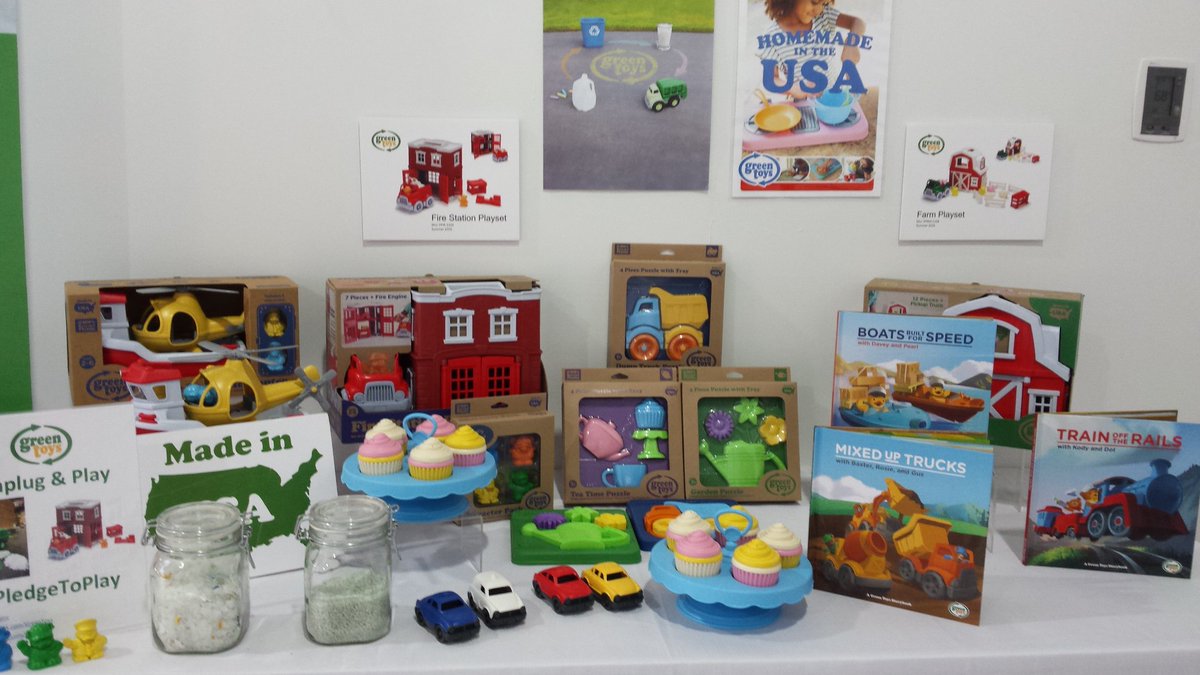 Green Toys, the play toys made entirely out of recycled plastic will be introducing story books. The beautifully illustrated books feature the Green Toys models kids already know and love.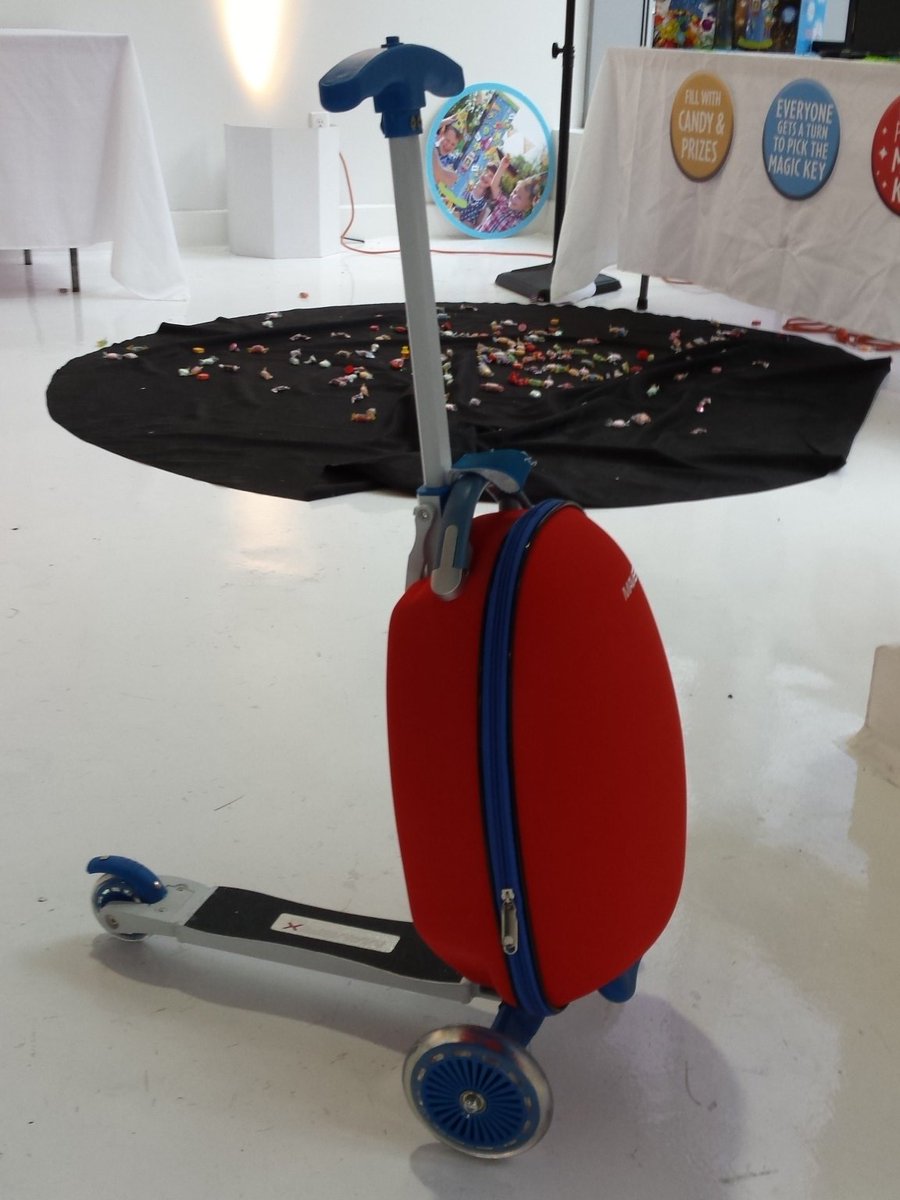 Cruise around in style with Maverix Mover Luggage Scooter. The bag is large enough to fit all of your essentials and the entire thing is small enough to fit under standard airline seats. The scooter is super fun to ride and the three wheel makes it a breeze.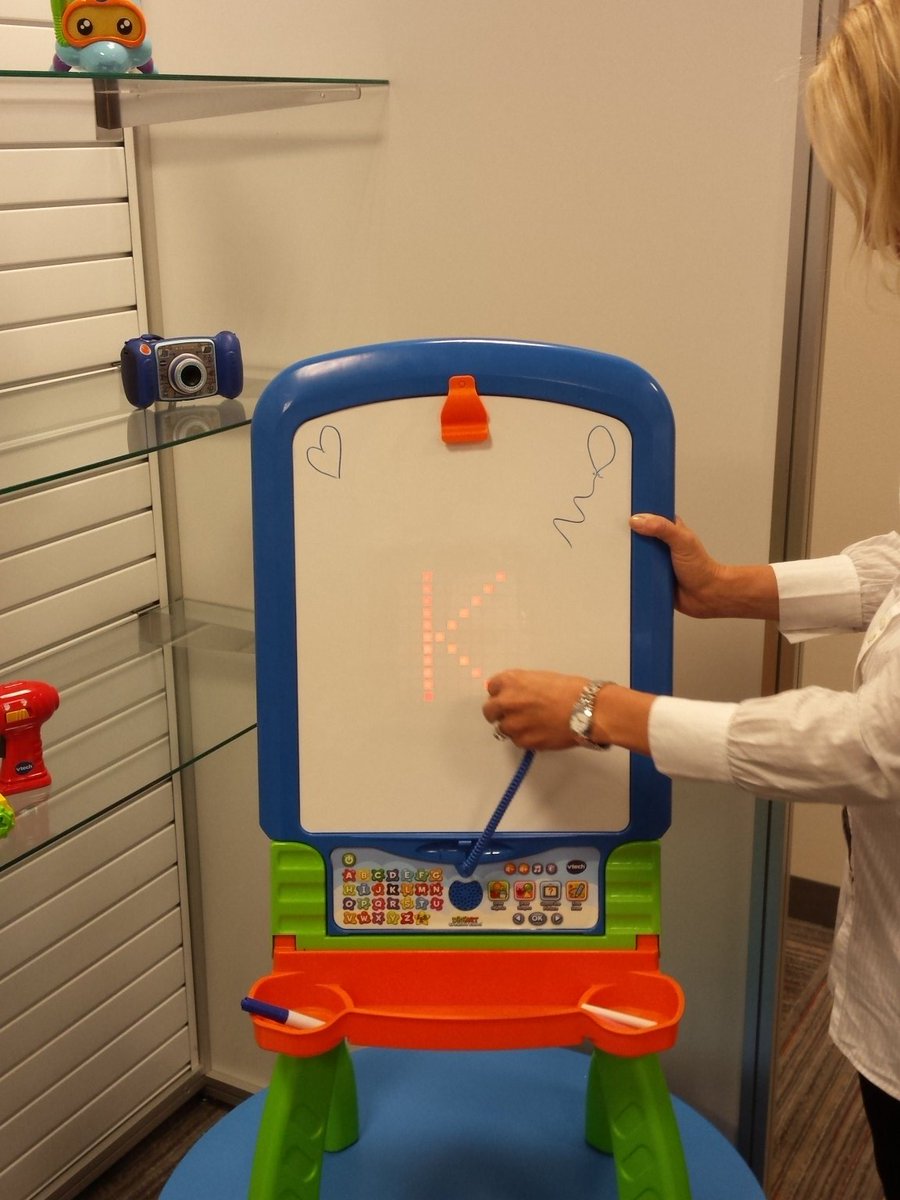 Vtech wows this year with the new Digiart Easel. Underneath the vibrant whiteboard is a smart touch screen that allows kids to interact in an intuitive way. Lean to write letter, numbers and shapes with the assistance of the light up feature. Guides for writing each symbol will only illuminate if the user follows the prompted instructions.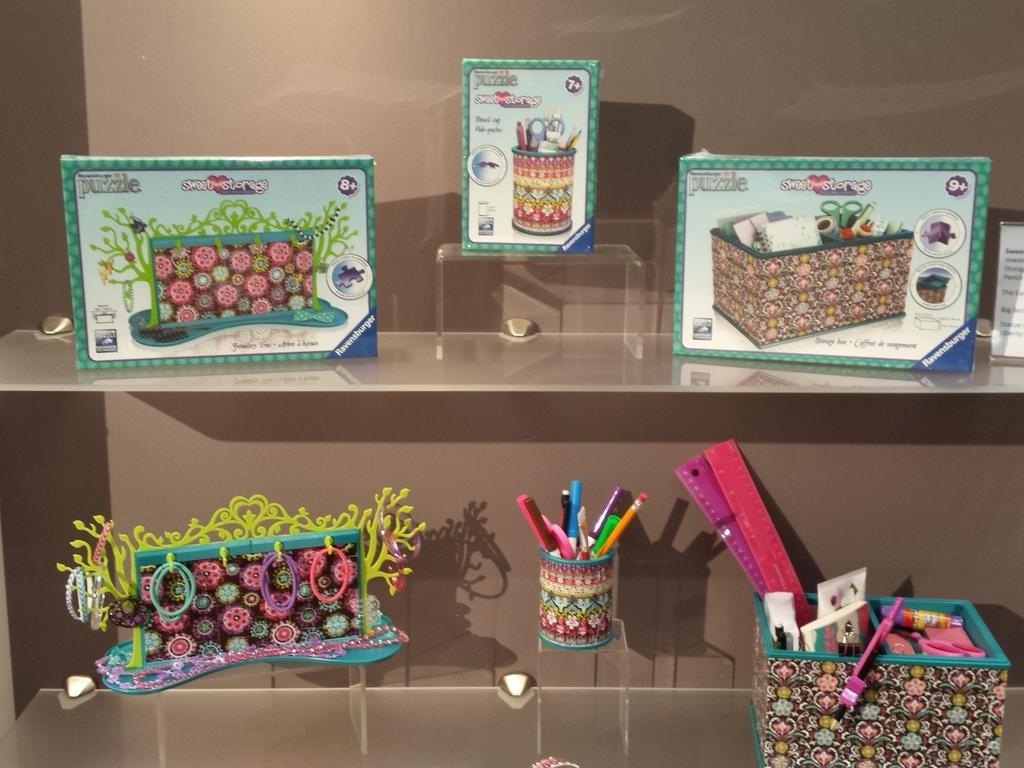 Ravenburger is expanding their 3D Puzzle line into functional models. Stylish and fun, you can build pencil holders, organizers and more. The classic Labyrinth game gets a makeover this year and travels under the sea with Ocean Labyrinth. New gameplay features will be added to the classic grid play game.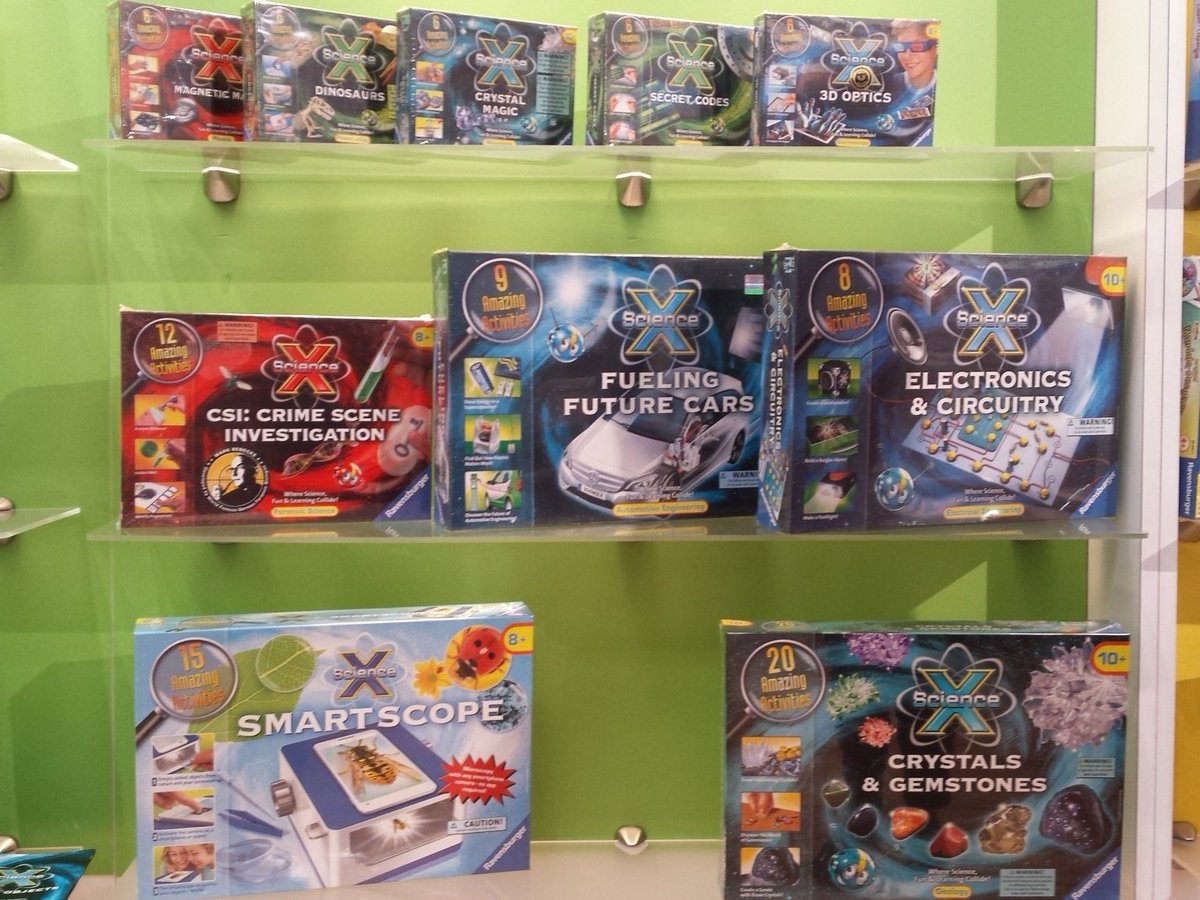 The Xscience line will see some amazing additions this year. The SmartScope turns your average cell phone into a fully functional microscope. Zoom in and snap pictures of anything you can imagine. Learn hieroglyphics and the history of pharos with the Ancient Egypt kit. The hands on learning experience will teach you all about the wonders of the pyramids, mummies and more.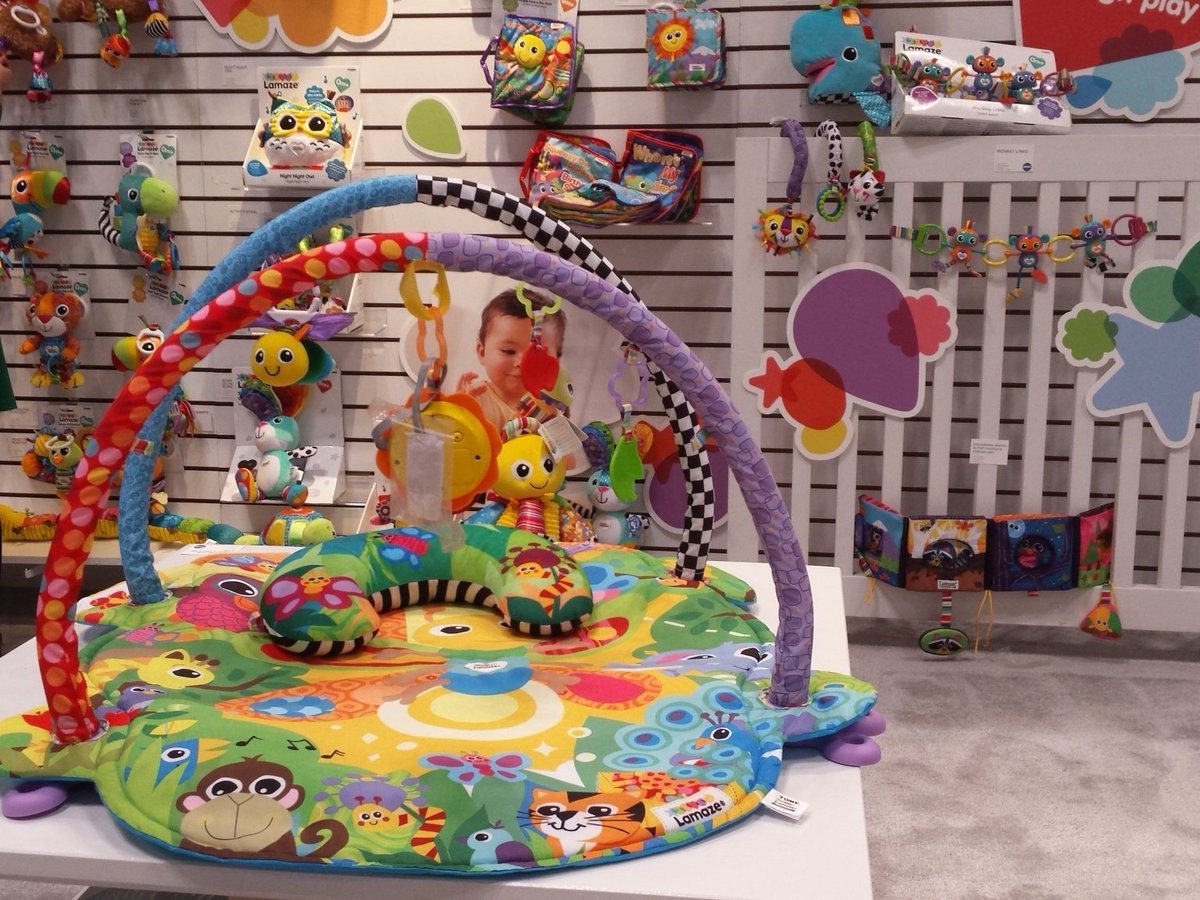 Babies will love playing around in the new Lamaze Deluxe Gym, one of two beautiful gyms being added to Tomy Toy's Lamaze line. The ever popular John Deere Farming play line will be adding a 2xScoop Tractor this year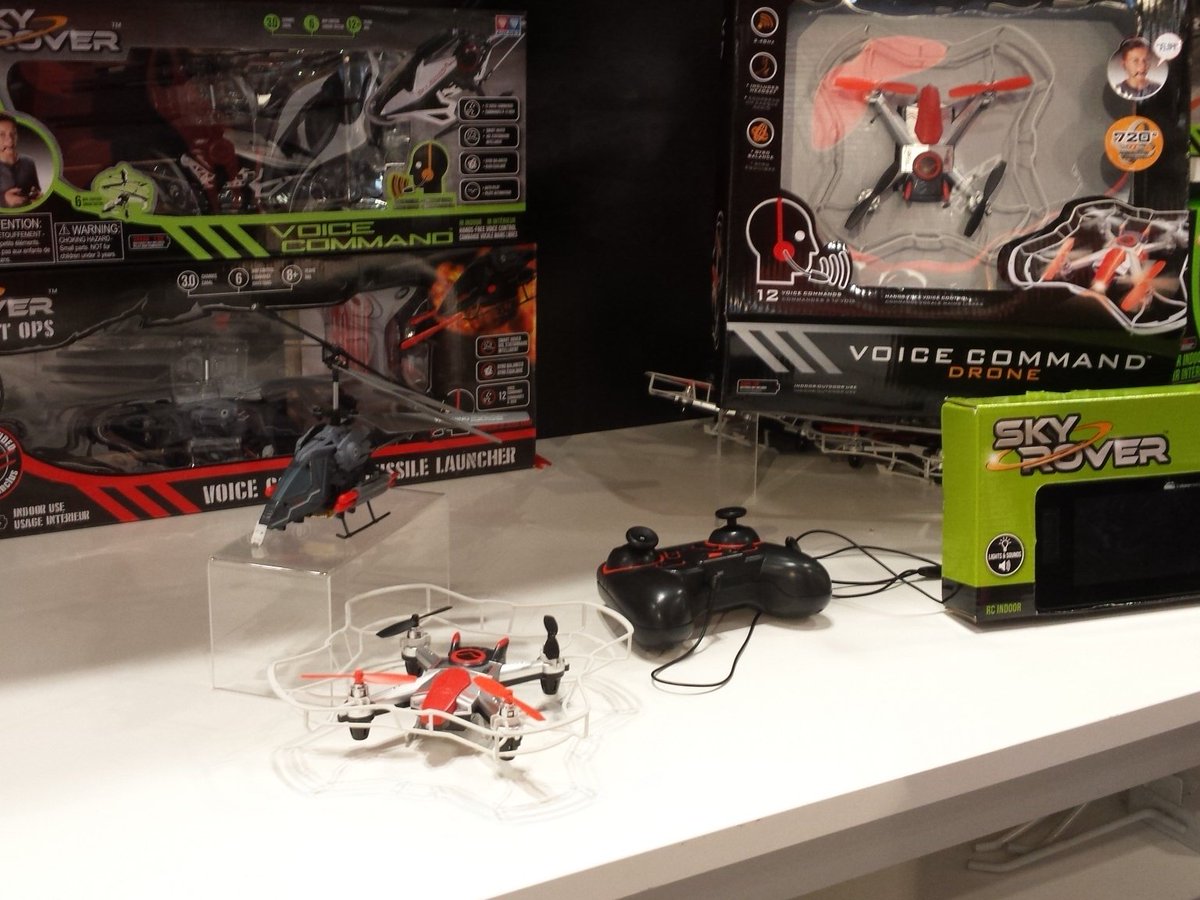 Take to the skies with ease with Auldey Toy's new beautiful Voice Command Drones. Responding to simple voice commands, learning to fly is a breeze.
BB-8, our cute little droid friend, comes to life with Sphero's BB-8. Controlled using the Force, BB-8 will track your wrist movements with its smartband and respond accordingly.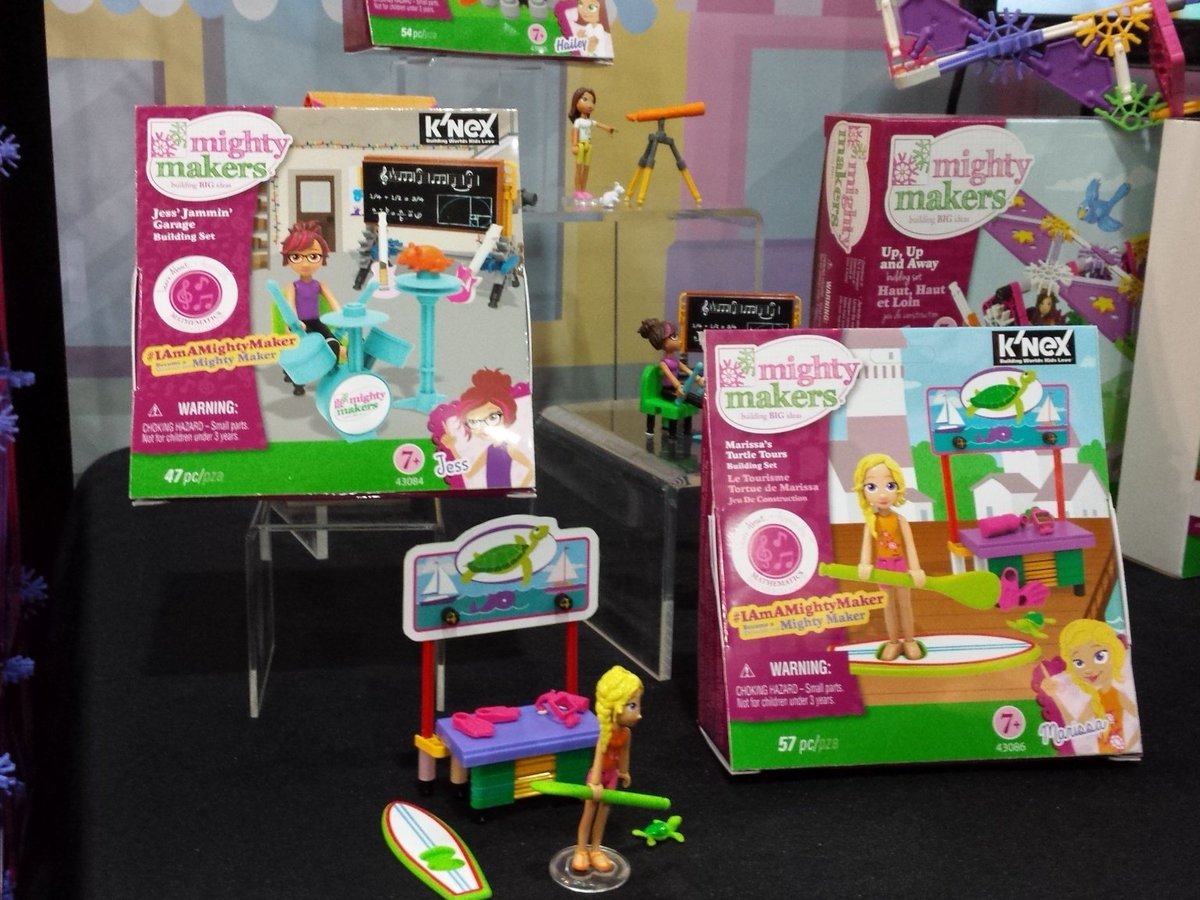 We got to test our aim at the KNEX booth with the new rapid firing K-Force blaster. The blaster fires darts as fast as you can pull the trigger. We're very excited for upcoming additions to the Mighty Makers build line including a Marine Biologist, Rock Star and Astronomer.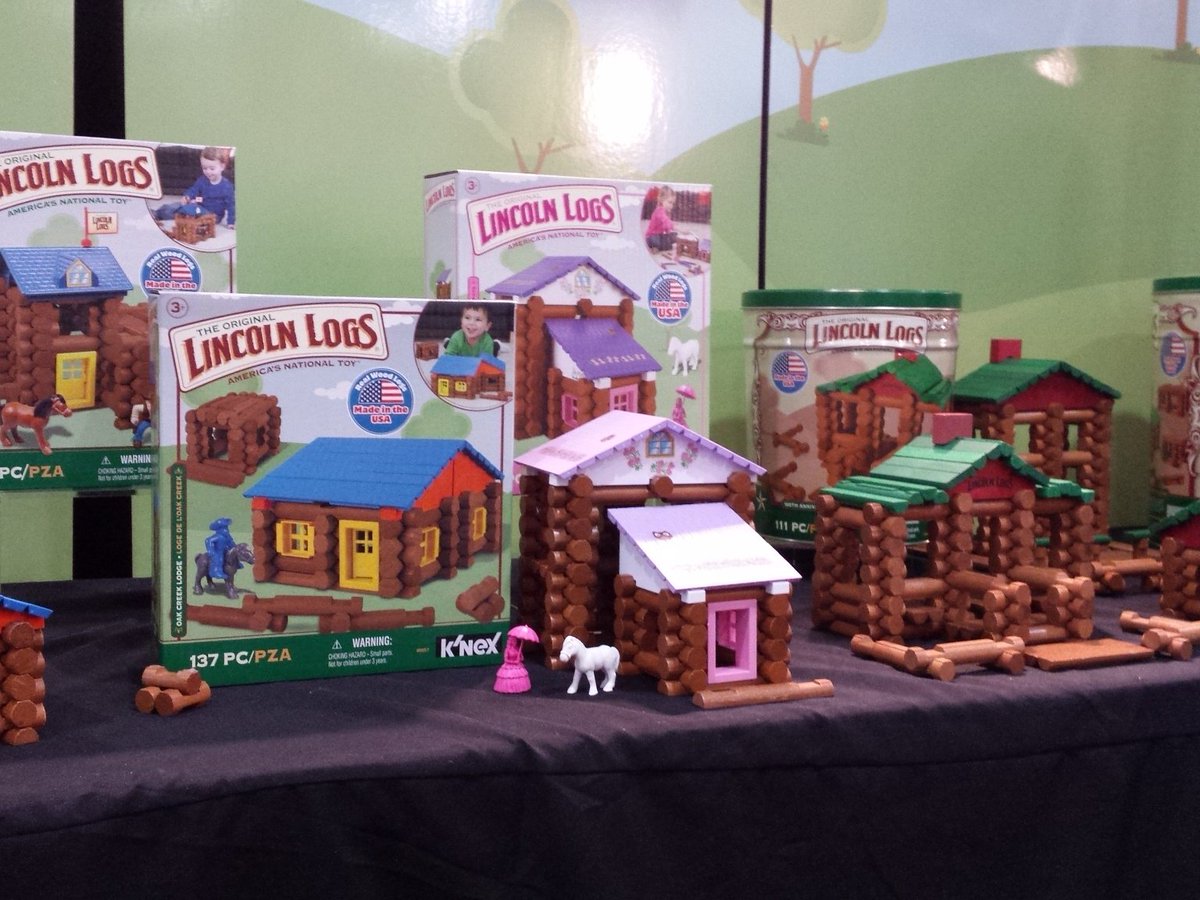 Lincoln Logs celebrates its 100th anniversary this year with the addition of two new beautiful top tents. They'll come in both pink and blue colour pallets.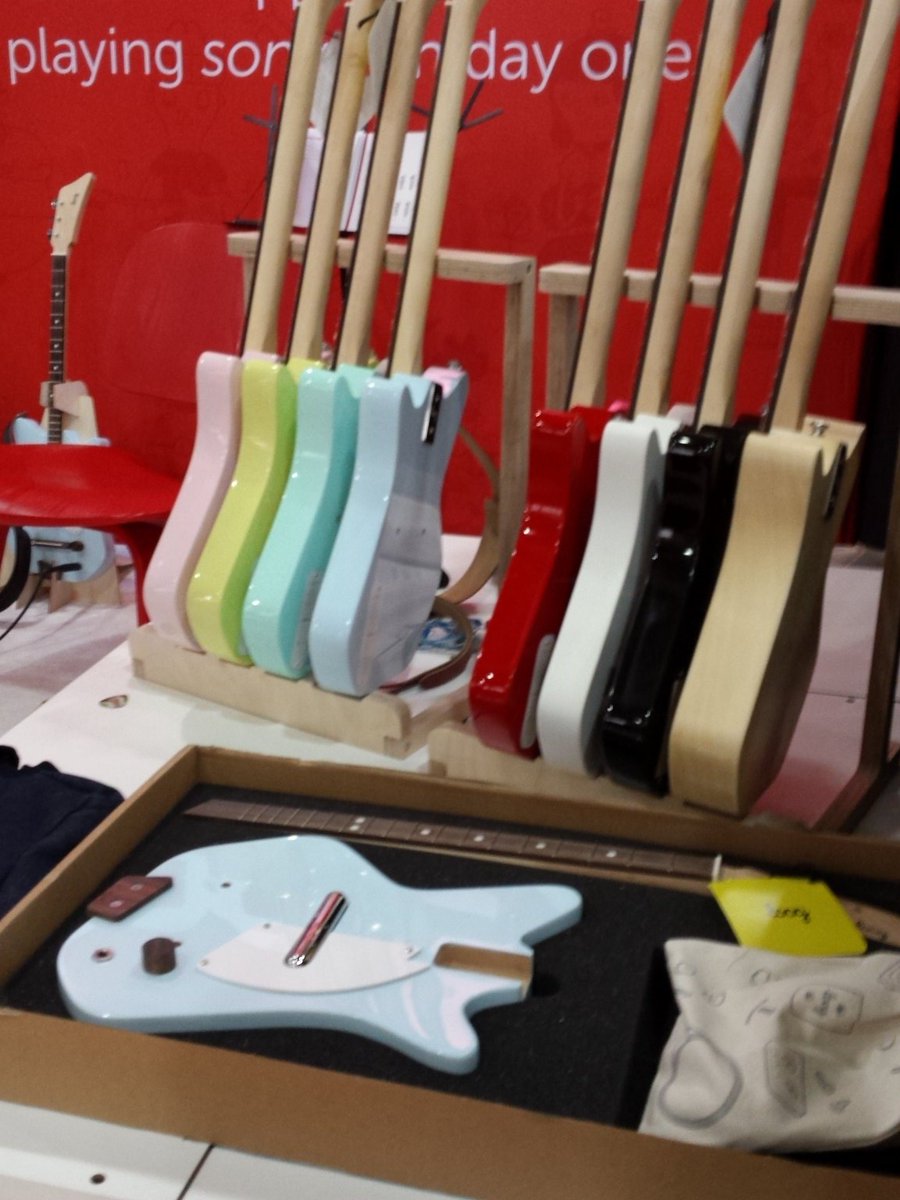 Learning to play guitar got twice as easy. With only three strings instead of six, chords on the Loog Guitar are much easier to pick up and master. The benefit of building the guitar yourself teaches kids the components and how they interact. Guitars will be available in both electric and acoustic styles.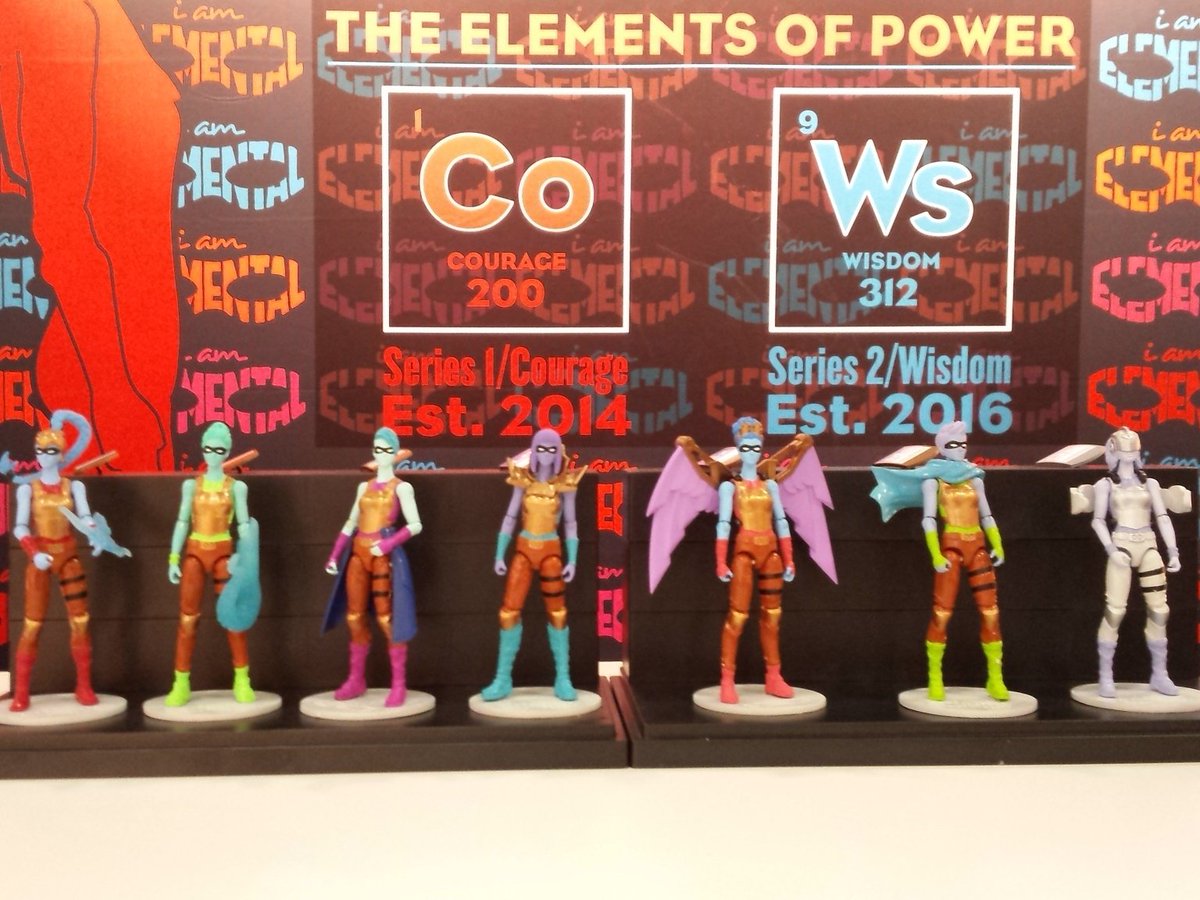 IAmElemental is expanding their series with the second set of figures; Wisdom. Walking kids through virtues and emotions, IAmElemental continues to teach kids important lessons they will use every day.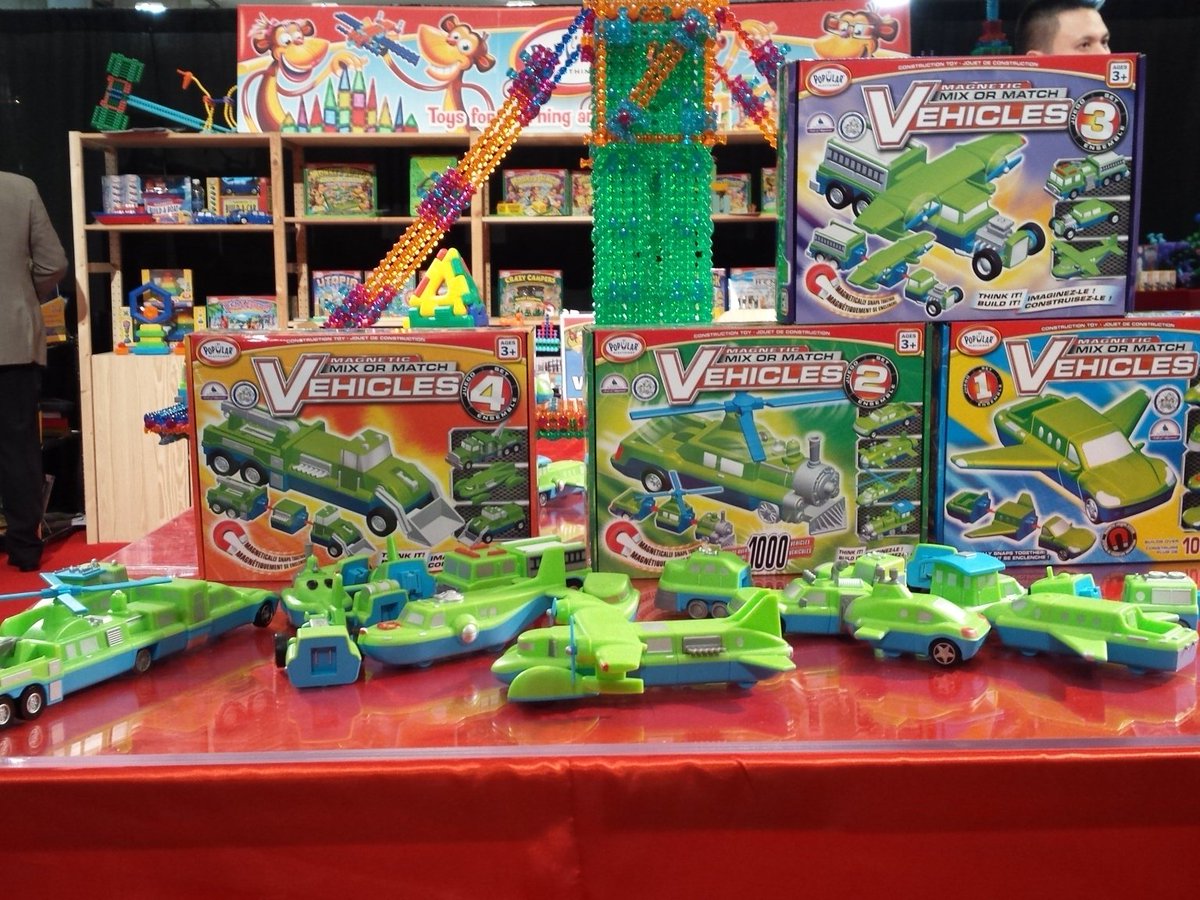 One of our previous Platinum Award winners, Mix or Match Vehicles from Popular Plaything will be adding three new play sets. All of the sets interface in the same way making endless possibilities of funky vehicles possible.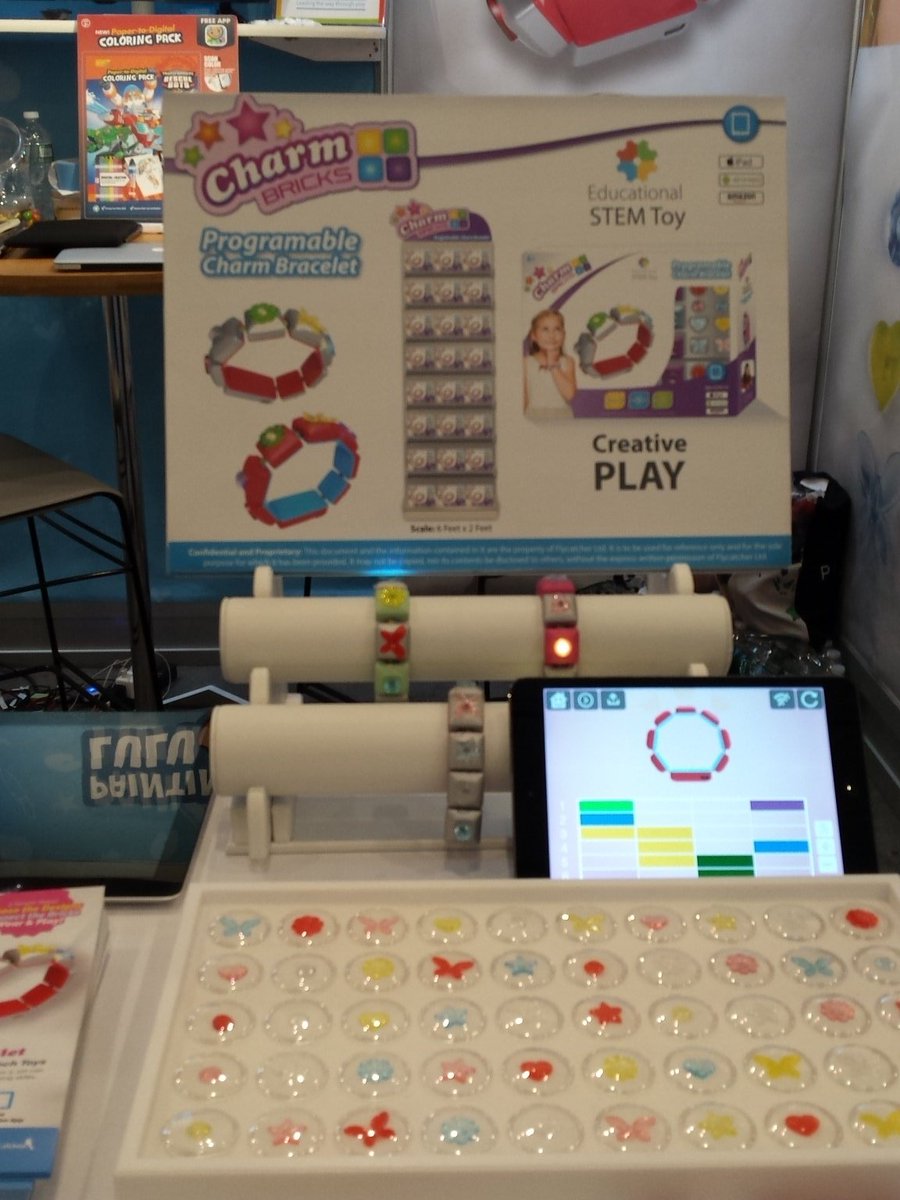 Build, customize and program your own bracelet with Charm Bricks. Each brick lights up independently with sequences being created on the accompanied app. Currently being explored is the idea of proximity sensors so kids can create secret handshakes that activate special sequences of lights in the presence of other bracelets.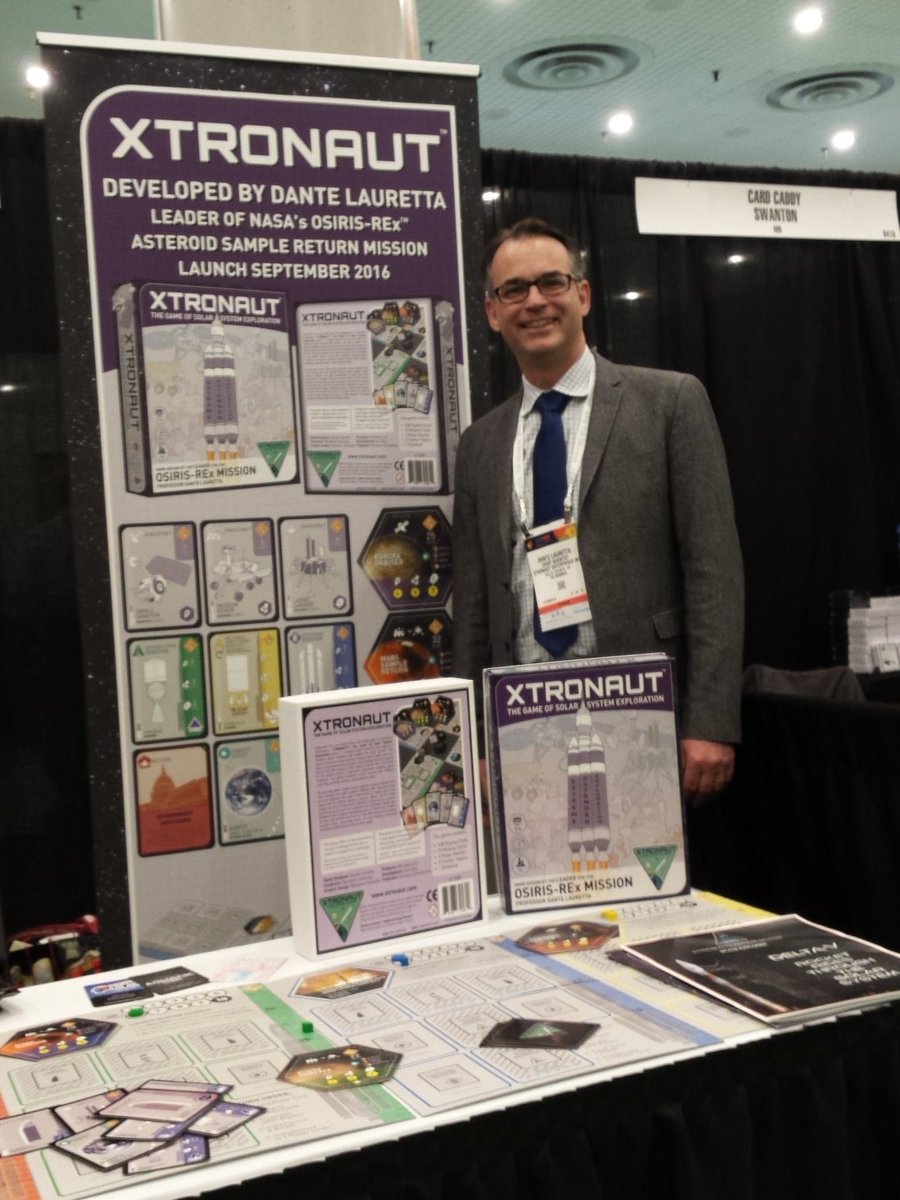 Take control of a space program and fulfill missions for points in Xtronaut. Developed by Dante Lauretta, leader of NASA's OSIRIS-REx mission Xtronaut takes you through the ups and downs, problems and politics, and funding issues faced in launching a successful mission.
We had an absolutely incredible time this year at Toy Fair and got to see so many amazing toys. Let us know if any of these toys piqued your interest @TheNoiseOnToys or on Facebook. Still to come is our Show Wrap Up including our biggest WOW and the trends we saw.